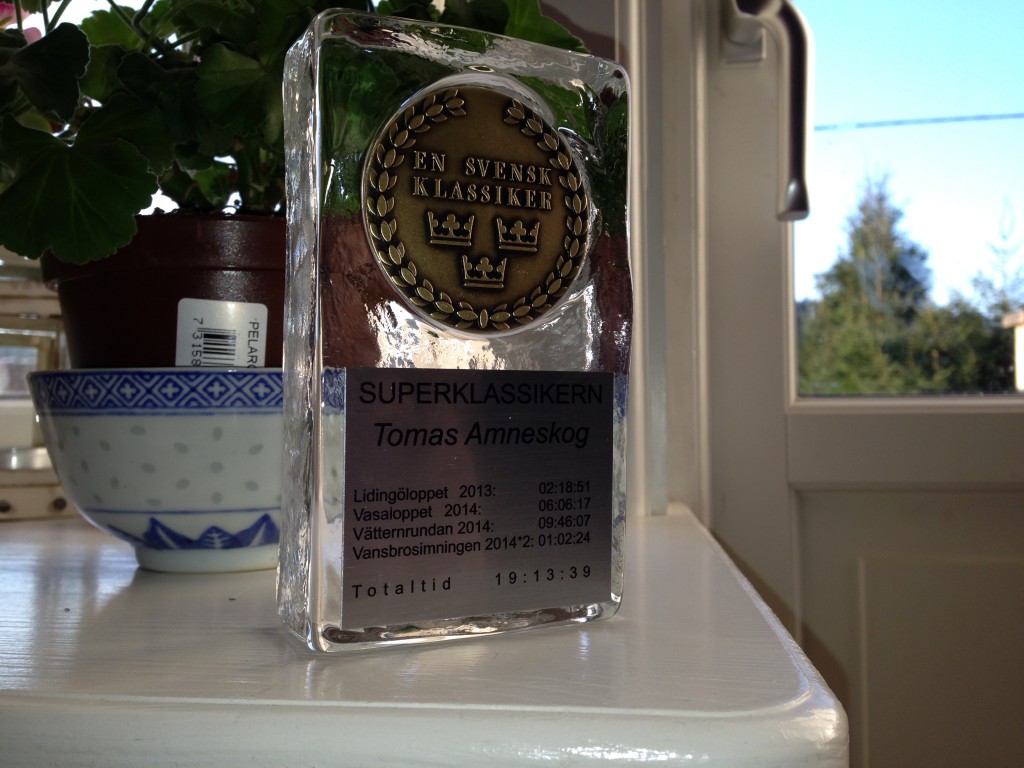 19 hours 13 minutes and 39 seconds. How long did it take for me to carry out my other classics, and fix superklassikern!
Latest race was Vansbrosimmningen. A little anticlimactic when the organizers had decided to shorten the race to 1500 m, when there were just 13 degrees in the water. I went up in the car on Friday afternoon, was arriving in Vansbro 17:30, and went directly to the pizzeria to eat and watch football after I had taken out my Starter Kit.
I found a good parking spot fairly close to the target area, so I had to pull the curtains and curl up in the back seat and try to sleep. Before a race, you like that, and to sleep in a hot car with a swimming party outside in the parking lot not.
Once in place down at the start, I decided to ignore the nose clip. It works when you swim by yourself, but now would it be full of others, and I would not turn in myself too much. CJ met down at the start. He started 10:30 in Group 3.
15 minutes later, it was my turn to jump in. After almost 1 hour in blazing sun, it was actually quite nice to get in the water. But the shortened course was much narrower, so it was legs and arms all over the place. But downstream it went anyway to choose their own path, and I crawled away.
It went well in Vanån, but when we turned up to the Västerälven, so it became suddenly more narrow again. The current was quite strong, and the water was colder. I'm not a good enough swimmer to be able to go out in motströmmen pass brästsimmarna which was closest to the bridge. I did a couple of tries, but then it got to be into line and swim breaststroke up towards the goal. I could pass a and other swimmers when there was a gap, but usually took it stop.
I headed in goals in 31:12. A time that was slower than last year's 59 minutes if one doubles it. On the other hand, should the swimming has been better this year, then the half man stroking was downstream.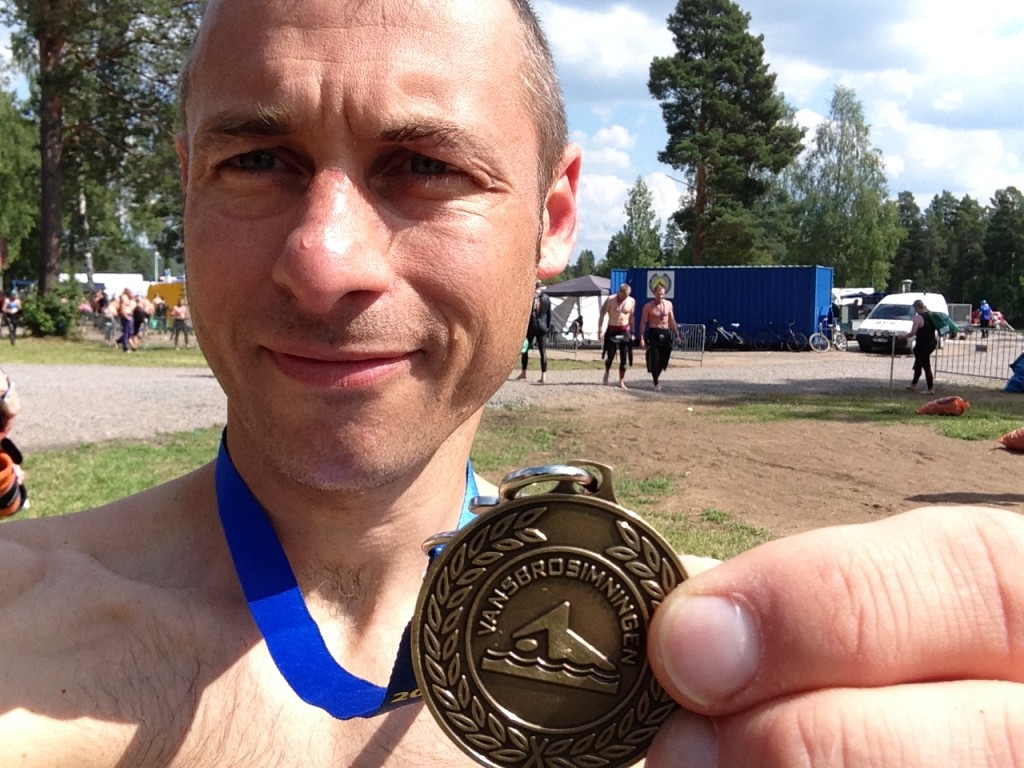 Even less tired than last year, so I stuck out and ran an interval workout before I dushade of me and got something in my stomach. So when I sat in the car for driving the 5 hours and 42 miles back, so I was atleast a little tired.
But still pretty happy.