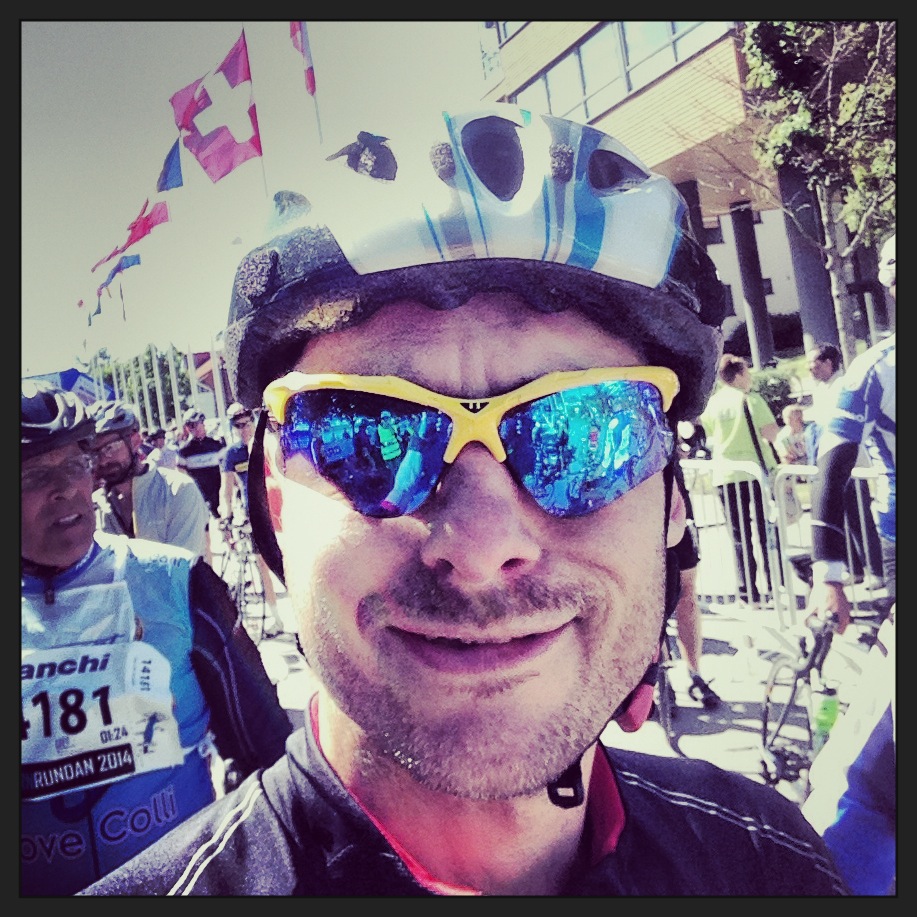 So it has taken around the Lake once again. This was only my second round, but it is strange how self cycling can differ. But I'll take it from the top.
I and CJ took lygnartåget from Gothenburg, and shared a sleeping compartment with a new pleasant acquaintance, Matthias. I had of course packed with me way too much, and rode there with 30 kg on his back. The cold that I pulled on me the night between Wednesday and Thursday had not brought with him, as soon as gotten worse despite my c-vitaminchock. The entire Wednesday night squeezed me in me oranges, grapefruit and lemons with ginger.
The bike was nyservad, so I thought that it needed to be looked at, but thought they could clean the chain, since CJ nevertheless changed the tire. Luckily, I saw a bubble on the rear deck, and inner tube that bulged out, so it is just putting on a new tire. I had not passed many mile on the deck.
05:40, we had that time, and I got up and ate breakfast at 04:00. That's when I was greeted by the wind. I knew it would blow north-north-westerly, but it would not be more than 3-4 m/s. Now it felt like 10 m/s.
The start went well, and we hung on a cluster after a mile, but was let go when they ran on too quickly. The pulse was at 90% of maximum, and I felt that it was not time to go into the wall so early. But it was downwind, so we could keep up to speed closer to 35 on 2 people anyway. After 4 miles, a new cluster together with Mattias from our compartment up and they kept more pleasant speed, so we hung on.
But after just two kilometres as they stopped to pee, and we hung on a girl and a guy who didn't hear the peloton and waited for the verdict would run caught up with us again. But we kept up the pace quite well, and after Gränna released Matthias. When Husqvarna was ikapphunna by a larger cluster with better speed, so there were lost our boosted.
But it was now the wind struck. When I looked out onto the Lake, I saw that it went white geese across the Lake, and it rolled into metre-high waves on the beaches. When the man tried to hang on to a cluster in the tail stretched it to there came a gust of wind at the wrong time to be completely cured, and not catch up again. Here it was tough, and it hung on the backs you could get.
We stopped at Fagerhult after 13 miles to stock up on water, Pee and eat bun. Long queue at energy drink, but when we came out of there, we were able to hang on to a cluster that went just right fast. Unfortunately, they stopped after a few km to pee. After 15 kilometers, a larger cluster as we hung on. The pace was high, but not cut-throat. At 18 miles, I noticed that CJ was not with anymore. He had been behind me all the time before that, so I do not know when he released. But it was jerky and. ..
I monkeyed at 20 miles when we drove on a larger cluster, and some would try to hang on. Being behind the wrong backs only seconds to lose completely, and then it was I into the wind. The speed dropped down to 25, and it felt like I was standing still. I latched onto the backs I could find that did not go slower than I, but any further speed was never. I stopped at the Aspa after 22.5 mil, and filled at the depots. Especially the buns was much needed, but it was also good to drink something other than sports drink.
I hung on some cluster every now and then, but they were either too fast or too slow, so I counted down the km for km until I would be arriving at Askersund. From here and back home so the wind would turn, and it gave a good mental vision. However, just before it became an end Station. A serious accident caused the road was blocked off, so we had to bring the bikes 8 minutes.
And once I was in front, 45 km to go, and the wind turned so Pocket I a huge mental boost. I could press and hold high speed all the way itself. Drove about cyclist after cyclist, and enjoyed. I didn't know how bad it made anymore, I just drove on. Hard up, fast, and good pace on the straights. Nice weather and the wind at his back.
I slid into the Motala at 9:46, and was extremely pleased to be able to beat my time from last year in these conditions. Shortly after crossing the finish line I heard CJ behind me, he had gone in case a button minute later, so now, we took a nice light beer and some pasta in the Sun at the finish.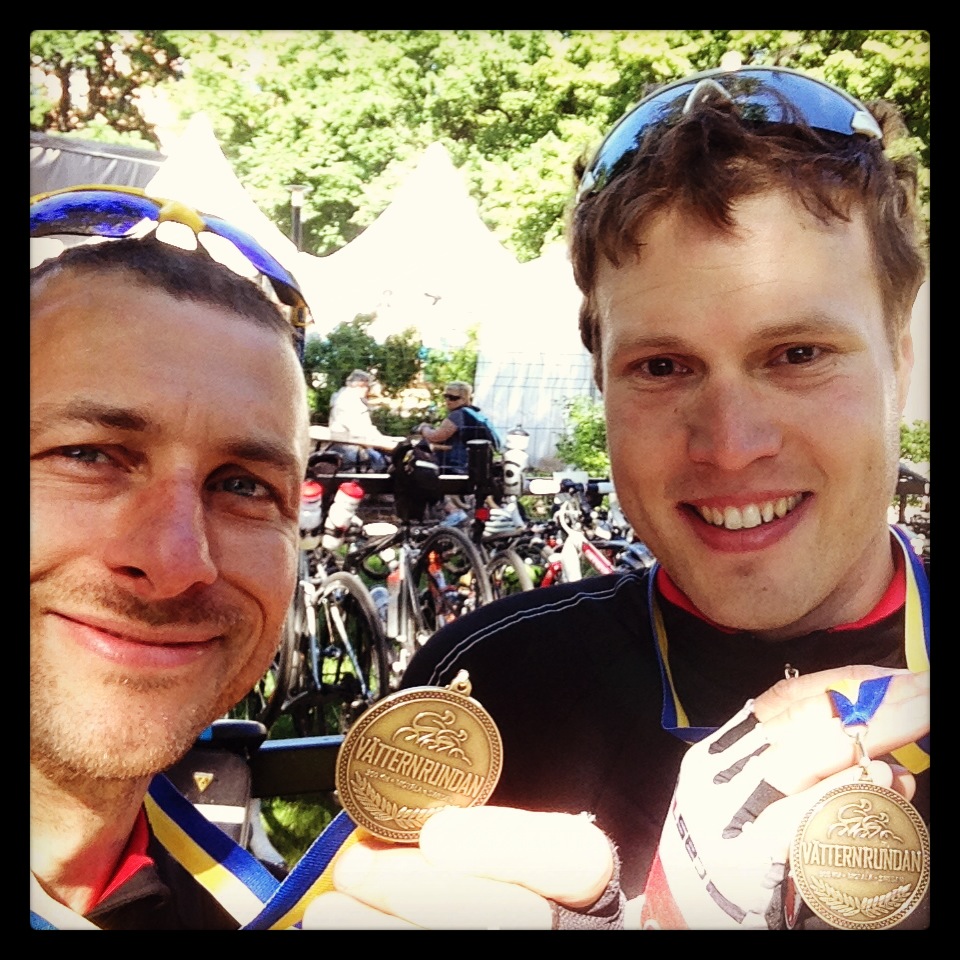 It was the last time for CJ. For my part, I shall probably check for a better bike.
Here is a link to the round on Strava: http://www.strava.com/activities/153668657/
And here at Garmin: http://connect.garmin.com/activity/520791269
And finally on Runkeeper: http://runkeeper.com/user/thomee/activity/374077694