Already last fall when I sat and watched my personal records, so it looked pretty good on the distance up to the half marathon, but marathontiden at 3:49 am sticking out. I did it on forest maran last fall playing a lesser role, I wanted to see how fast I'm on a city mara.
But when should I run? I wanted to do it in the spring, and preferably with a good margin to the Gothenburg shipyard, and was then the Düsseldorf is a good alternative.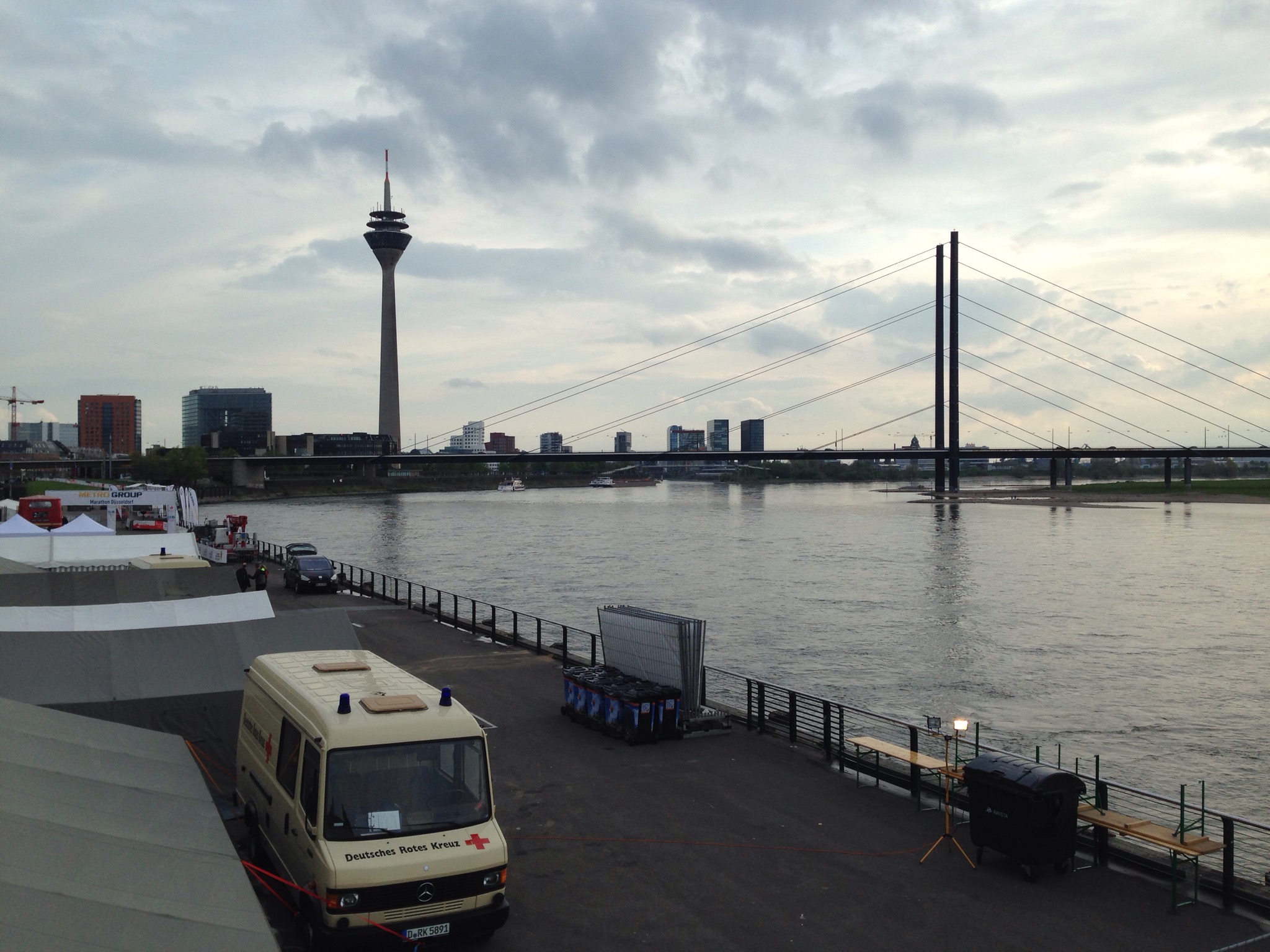 I booked into me, but first a couple of weeks ago I came because I neither booked travel or accommodation, so it was not optimal. Drive down on Friday night, and the home Sunday afternoon. Quiet and Nice in theory, but in practice it meant that I had to run at around 3 hours to catch out to the airport.
Once in place I noticed quickly that it was not the hotel I got on, it was not even a hotel but rather an apartment. Complete with microwave, kettle and fridge. And a tv with 27 German channels … It suited me perfectly. Now, I could "fix" my own food and load up in peace and quiet.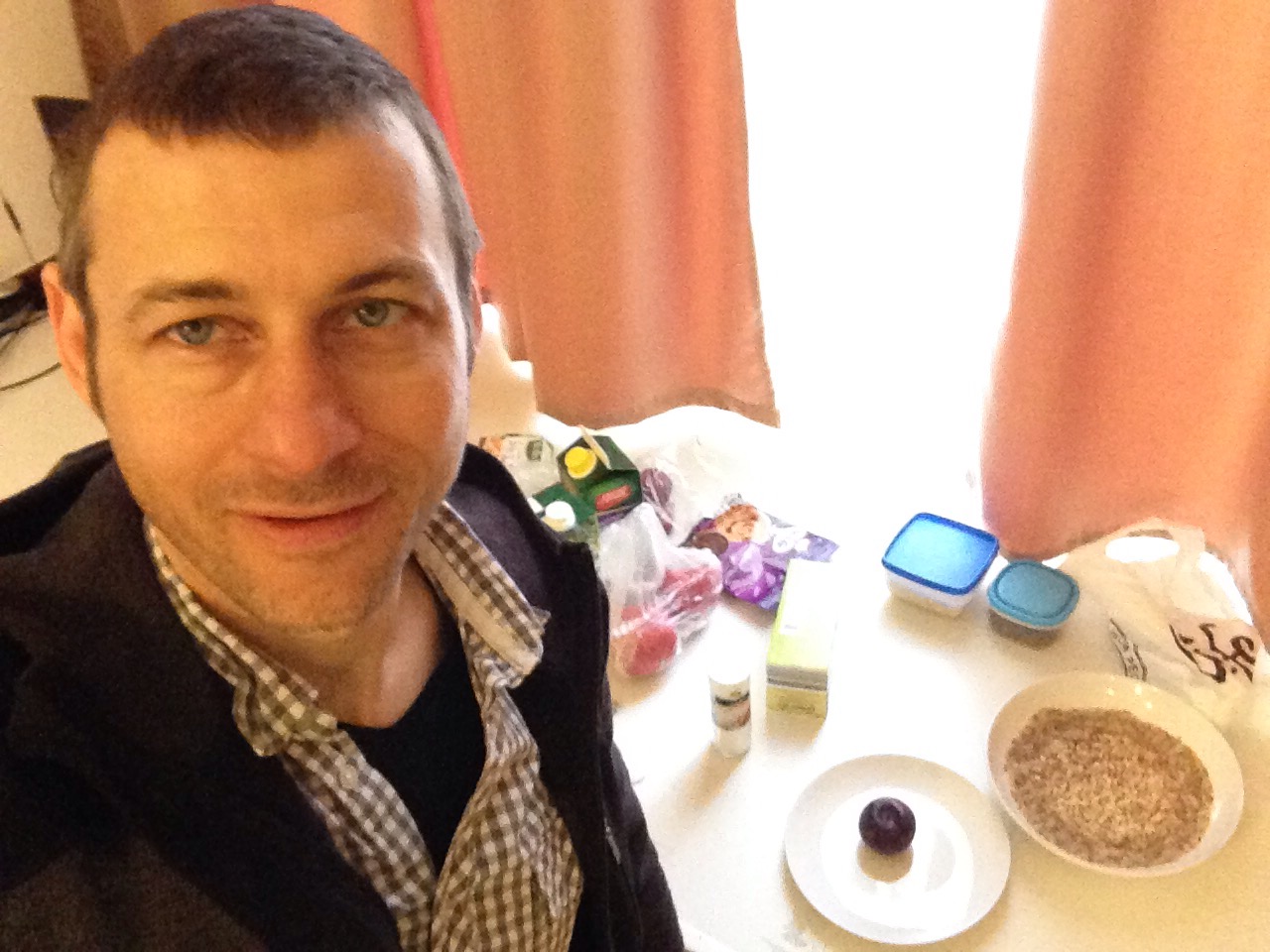 On Saturday I was out on a short jog to wake the body a bit, plus I walked around a bit to hand my escape route on Sunday. The entire inner city would be turned off, so it had to be underground. And my school German is well like that. Checked into the starting area in the evening, and felt very prepared. But maybe not in top form.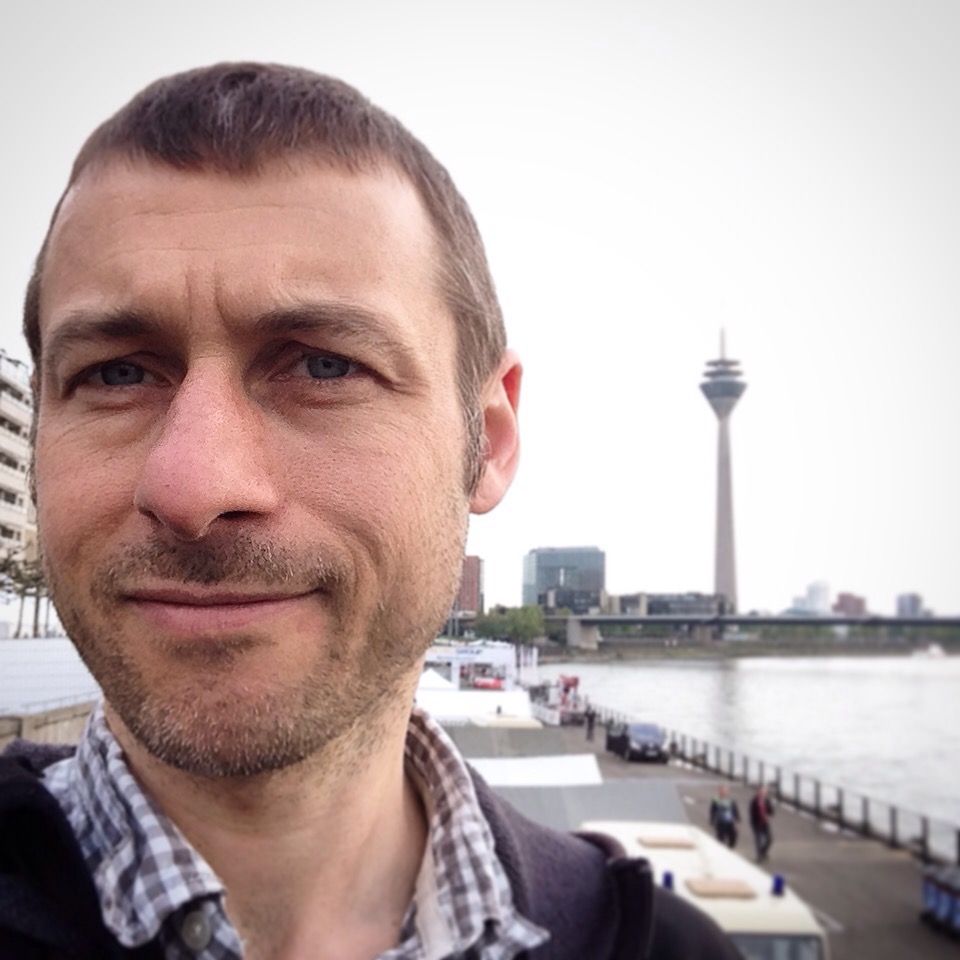 It was Sunday morning, and time for start. I was a bit too early, and it was not very hot, barely 10 degrees and humid.
At the start, it was a very nice atmosphere, and when I left my bag in the storage, it was time for the last toabesöket. And there was no queue! Now I was done very early, and had no protective clothes. It was that move, then I ran in shorts and t-shirt. But it was no problem. Jog in place and stretch. I had placed myself in the first team, and it was not crowded anywhere. Around 1700 completion participants made the course perfect in size.
So went the start! Out and away. I was going to go out a little quieter than usual, and lay on the dot 4:00 pace first kilometres. I was surprised at how low heart rate was at this tempo, usually the approach threshold heart rate at 156, but now I lay rather in under 150. But there was no ide to increase the speed, I knew that it was going to be a long race. But I started dreaming of times under 2:50, and rank in the top 50. When I look at the result list after the event, they were the guys I ran with this such as all landed top 25 …
Already after 6-7 km I started to feel the back of left leg pretty much. But I could still press, and passed the first mile on a piece during 41 minutes. But it was after this it started to get really heavy and. ..
I had already started to be passed by runners, and now I felt my legs were not with me anymore. The tempo dropped, as well as heart rate. I tend to be pretty good at keeping the pulse and pace up there, but too little pure jog is now starting to take its toll.
The next mile offered only at a few km in under 4:15 which was target pace. I kept my drink plan, and felt it was time to start with bananas as well. Until half-way I kept still up tempo ok, and passed half marathon at 1:28 am actually my second-best time in the half marathon, so it was better than expected.
But now started kilometers time to snuggle up against 4:20, and the pulse down to 145. My feet ached, but it is mostly good. It takes the focus away from fatigue and pain in the thighs. At the same time I started thinking about why I do this. I've longed to run well for several weeks, and then will not want a little fatigue and pain stop me. Focus on the positive, and realize what a nice marathon this is. I get a guided tour of the whole town, and the crowd is fantastic!
But at 32 km, I was passed by cruise control for 3:00 pace, with approximately 10 runners in tow. I tried to hang on, but my legs didn't want to. So I got to see my Dreamtime slowly slip away in front of me.
But there were still able to cope with it right up to 38 km, but then I'd have to finish very strong, and the body was very weak. I kept telling myself that this was a good thing, now I could of course try to improve time again!
Now, it was not a long way to go, and just take in the target began to feel like a victory. I could even afford me to Sprint past a guy in the finish, and take me in goal at 3:01:54. I entered the site 104 total, as 27: (a) in my class, M40. So I'm very happy with my marathondebut after all!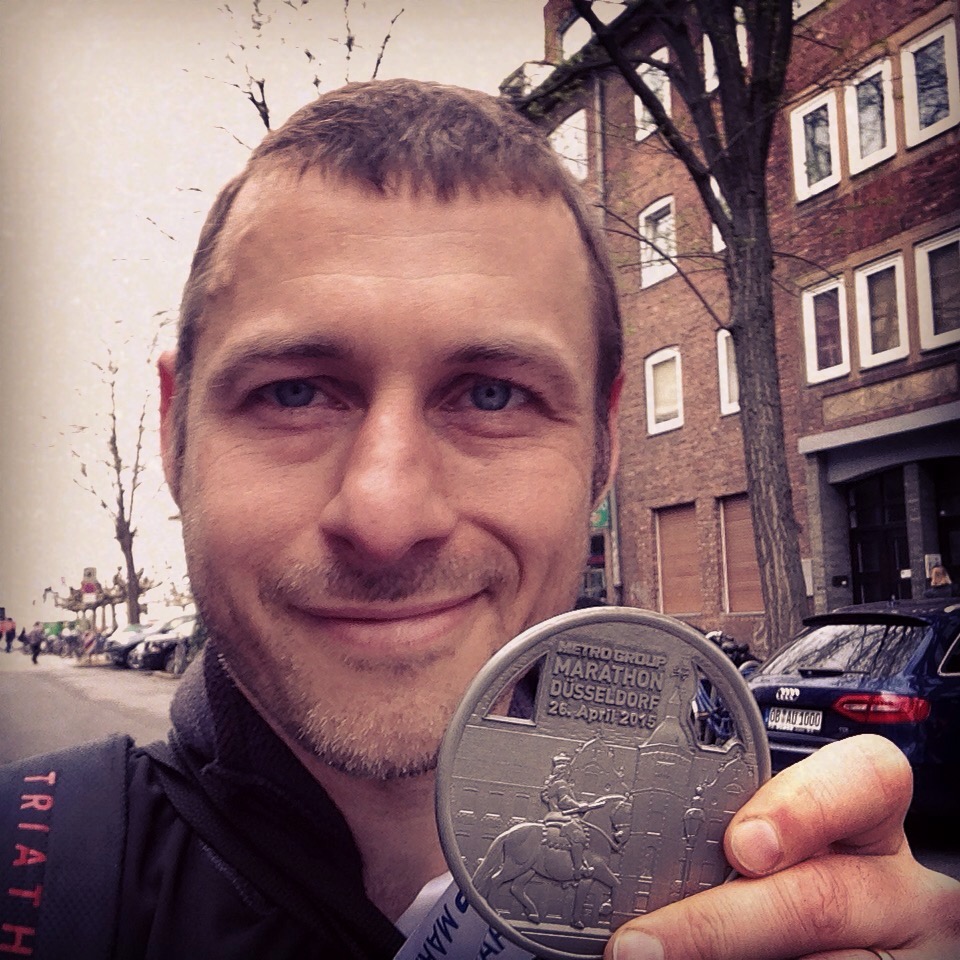 And the air force then? Despite the fact that your calves are krampade together when I pulled on my pants, so I managed to both change the shirt and get me via U-bahn (underground) station to the airport in good time so that I could afford me a lunch pizza. And be reviled by the cleaning staff to the bathroom because I washed my armpits before I sat down on the plane. But I have to think a little on my fellow passengers, too …
On the equipment front, it was once again bad news for saucony. I tested the kinavara 5, which would be updated in quality, but when the holes for the laces to break even during the first race, so it is beneath contempt. Sorry saucony, I will probably go for sketchers for asphalt races to come.