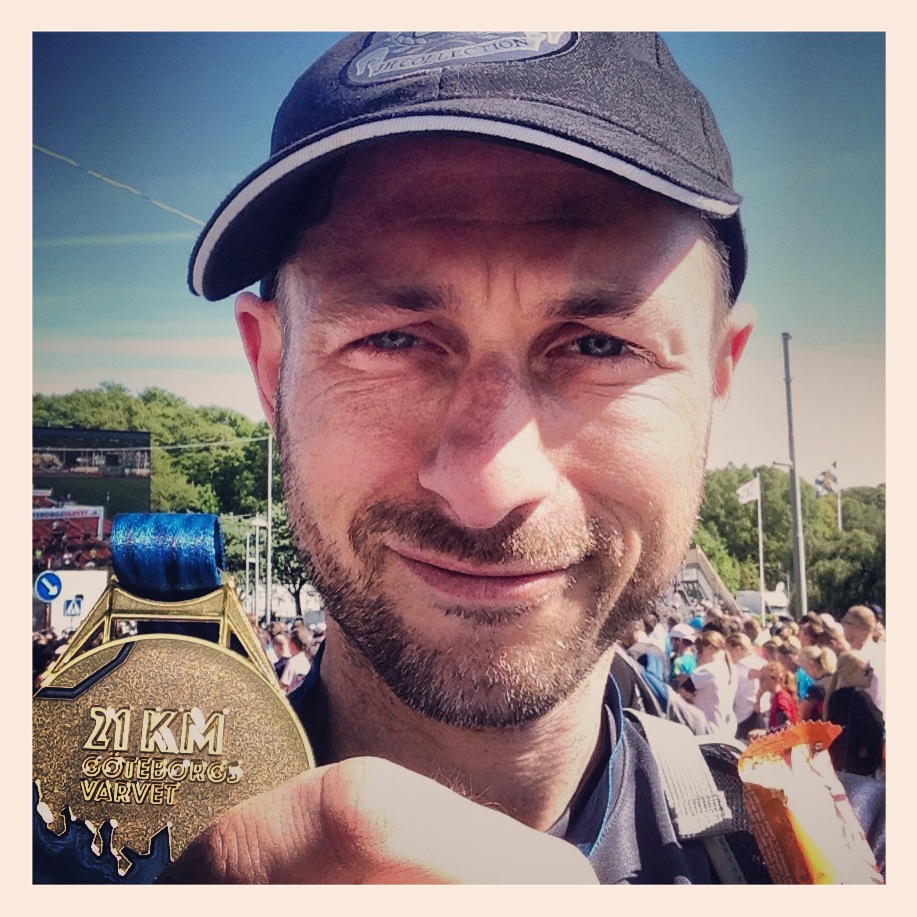 Then it was finally time for the Gothenburg shipyard, and for the first time since 1989 so I had set up the training to focus on running well. I ran iochförsig last year, but then it was more like a training session.
The preparations during the week was not directly on top. I had decided to take a last tempo workouts on Monday, so I and CJ stack up to Castle slottsskogsvallen and drove 5 200-metre intervals. I got an emergency running stomach, and had to run into the bouleklubbens toilet both before and after the intervals. However, kept good pace, about 3:10, at intervals.
Tuesday was a day of rest, ran only a strength training workouts, and on Wednesday it was time for the shipbuilding relay. The idea was to run 4 km in hard tempo, and then rest until Saturday, but we got a drop off in one of the teams, so I had to run two routes. It was iofs quite nice to get a nedvarvningsvarv, I think it did well in the legs. The first route I ran on 13:40, and the second at 15:27.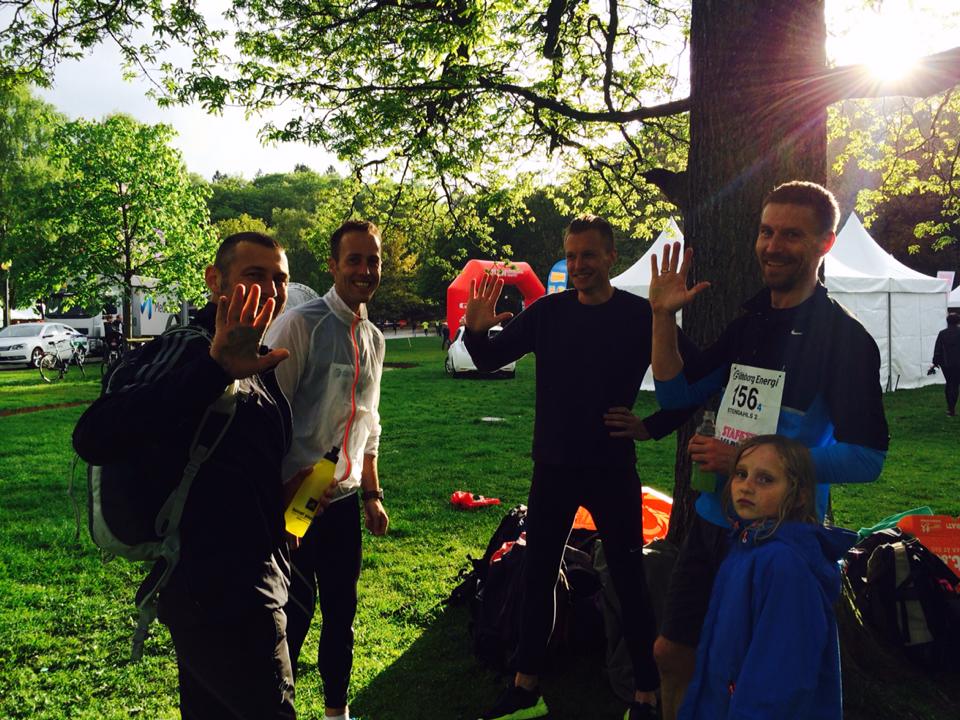 On Thursday, that would be the day of rest, began with that I had to jump into the football team in the morning, so I got a hard interval workouts at 6 km. But then I rested.  On Friday I followed Emma from Aktivitus sistaminutenråd, and ate more carbohydrate than usual. Two extra sandwiches on the day, and a taco dinner in the evening.
Saturday morning. Racedags. Regular breakfast 08:00, and a relax. Walked around on the lawn and stretchade. Took a vegetarian taco 10.00, and drank two glasses of water during the morning. 11:00 I put me in the car and drove to work, where I did a toabesök before I walked the last 3 km up to the Castle forest wall.
Met up CJ in slottskogen, and when I tied the shoes, so went for a loop on my kinavara 4. The second pair of two months that breaks down. Comfortable to run in, but far too small. We was moving up to the start, left in my bag, and warmed 2 km on gravel plans
I had 0.5 liter sports drink with me, and went and Anemone on the right up to the start.
12:50 we put in the startup group 2, where we met Carl Johan. My idea was to go out in 4:15 speed, and if it felt good. You never know what time the form is, and I felt sluggish in the morning.
13:03 is the starting point. I thought it would be a little tempo now when it ran in the startup group 2, but it was terribly slow all the way to seal dust Hill. jumped around in the build file, but still managed to keep the 4:15 pace. Other kilometer up the seal dust Hill I got up the pulse, and a pace just over 4:00 felt quite right.
I had good control of the pulse, and tried to be on lactic acid the border all the time. It went well by majorna and up on älvsborsbron. Here I pulled down the pace a bit, and tried to be at the same heart rate all the time, and kilometer up the bridge was my slowest, in addition to the start, at 4:11. CJ released up the bridge.
Because it was so hot, so I drank a little more than planned. The idea was to drink sports drink on every station, but no water. Now, I took a small SIP of water on three of these stations as well, mostly to cool off a little. Hisingssidan was hot. But I was able to keep good speed, and after 10 k I passed Carl Johan who had run about me down the älvsborg bridge. He looked pretty worn out, but I felt fresh, so I continued at the same pace.
Because I did not felt tired when I was on, so I was able to keep a steady and fast pace, so the distance between 12 and 19 km was only 4 seconds between the fastest (3:59) and slowest (4:03) km, in addition to up the avenue that ran at 4:07.
When I passed the last stop with sports drink at Vasagatan, it was time to move up straight. Now I am a bit ignored in if I were pulling on me lactic acid, and increased the tempo up the linen Street. It punished itself enough a little bit, because km after went on 4:11. But then I could quit strongly with 3:56 and 3:34 on the last two km. It was not until here as it started to hurt to run, and then I have outlined forces really.
20 km mark I passed at 1:23 p.m., according to the official, and I knew I started 3 minutes later, so with a good conclusion so would I cope 1:25!
Last uppförsknycken of Castle Woods, and into the wall. Pushed on properly, and stopped the clock on the line. 1.26:11 remained on, and I realized that the clock at the 20 km mark had gone wrong, but it did nothing. I had broken my crazy record from 1989 by almost 10 minutes, I had run under the dream threshold at 1:30, and I had run away from both CJ and Carl johan.
A nice feeling to be duschad of water bottles in the glorious sunshine on the Palace embankment of the forest. Carl Johan came with a sponge a few minutes later, he, too, had passed the dream threshold at 1:30 with just over a minute.  A few minutes later came a disappointed CJ in the case. He had drawn on the acid up the bridge, and not been able to shake it for the rest of the race.
We took a common victory image via marathonfoto, before we parted. Happy I walked down towards Vasagatan and viewed all who had last piece left. Even more pleased I was when I checked into the results. official time was 1:26:11, and the location was 588.
Perhaps it is enough to start Group 1 next year. And if all goes well, maybe we should take aim at the next dream limit …